I just love this girl so much and it breaks my heart that she might have to go back to Honduras before she has the chance to finish her dgree.
I'm so far ahead of myself! Let me begin again. So there is this wonderful girl at crossfit named Dunia. She popped up at our box about 3 years ago and this tiny little lady was FAST and determined! From the day she set foot in the gym, she could outrun guys twice her height–a little firecracker!
Anyways, she is a currently a Junior at the University of Arkansas brought here from Honduras by an organization. I don't know anything about the organization at all other than the fact that they are having financial issues with their sponsorships. So poor Dunia has been unable to pay her tuition (that sh*t ain't cheap!). She doesn't even buy books and still makes A's like it's no big deal. She is definitely a smart cookie!
There are a lot of details about her situation that I don't know, but what I have seen is that she has had to make a lot of sacrifices for things completely outside of her control. The world is being unfair to her and she could really use the help from anyone who can.
You can read more about her story and give donations here.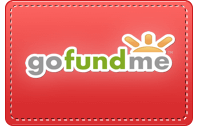 She needs to reach her goal by the end of May, so every penny helps!
Thanks yall 🙂 Have a great week!!!